In North Carolina, any misrepresentations or misstatements that induce you to entering into an insurance policy contract are unfair and deceptive as a matter of law. These statements do not have to be intentional. In fact, the misstatements often result from the insurance company providing a "script" for its agents that is vague and ambiguous about the down-side risks of the policy. Insurance agencies will have slick marketing materials designed to convince you that their product is perfect for you. Agents will have a few buzz words and catch phrases but very few specifics and the policy contract is nearly impossible for you to understand. This is the scary part that can lead to a false advertising insurance policy lawsuit, you can be duped by an agent who was not even trying to trick you or take advantage of you.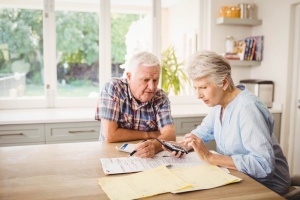 If you were not told something important about your insurance policy before you purchased it, contact our firm for a free case evaluation to determine if you might have a claim to help you in protecting yourself and your family. We can be reached at (919) 526-0450 or you can fill out the form on our contact page.
Our firm recently represented a woman who had purchased an universal index life insurance policy that required her to pay almost $90,000.00 in yearly premiums. The insurance agent had failed to disclose that the administrative costs associated with the policy ate up nearly 25% of the premiums. This was likely because the insurance company had only taught the agent that the costs "were more up front" without disclosing how much and hadn't taught her to read and understand the policy that she was selling. We reached a settlement in which our client was able to recover every dollar that she had paid under the policy.
Our firm handles false advertising insurance policy cases in situations like these:
amounts of premiums;
administrative costs;
variable products;
policies which have an investment or "cash accumulation" component;
surrender charges;
policies where the insured did not physically get an opportunity to review and sign the policy;
Failure to provide appropriate coverage.
If you have a potential false advertising insurance policy case, you should attempt to obtain counsel as soon as possible. Contact our firm at (919) 526-0450 to discuss your options. We are based in Raleigh but able to handle false advertising insurance policy cases all over the state.